Harry Cowgill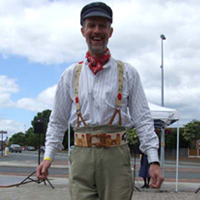 Harry was one of the many who jumped at the chance to learn from ex Music Hall & Variety professional Sam Sherry at the clog dancing classes which Sam started in Preston in the late 70's. Unlike most, he never stopped attending Sams classes, and continued to run them until 2010., Harry has danced and/or taught at many festivals, shows & ceilidhs, both in the UK & USA.
Having won the Novice Trophy in 1990, Harry went on to win the Lancashire & Cheshire Clog Championship for three consecutive year in 1991, 1992 & 1993. He's judged ever since, and is best placed to offer advice on the Lancashire & Cheshire style and technique.
Jo Evans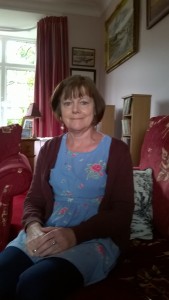 Jo started Lancashire clog dancing in 1987, learning from Pat Tracey, and became a member of the Camden Clog display and teaching team, performing at the Albert Hall, Barbican Centre and Royal Festival Hall. She also danced with Oswaldtwistle Clog dancers, learning East Lancashire steps from Theresa Hindle.
This is Jo's first time as a judge for the Lancashire and Cheshire Clog Competitions, though she has previously entered the Old Lancs Heel &Toe, Waltz, Novice and Adult Hornpipe categories. Having danced with Pat Tracey for several years, Jo will be judging the Closeness to Tradition category of the Old Lancs Heel & Toe competition.
Jane Sheard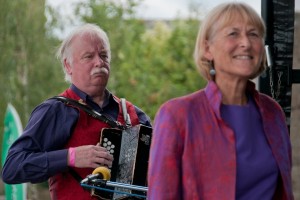 Jane performs and teaches traditional Welsh and English Step Dance. Her repertoire includes clog steps learned from Pat Tracey, Sam Sherry & Lynette Eldon. These she performs with a contemporary twist whilst remaining true to the styles of the traditional dancers. She has taught and performed at various festivals & workshops in Britain and abroad. She danced with Cobblers Awl (Cardiff) & City Clickers (Bristol) before founding the 'occasional' clog dance performance team 'Cheeky Feet' with musician Mike Greenwood.
This will be Jane's fifth time judging the Lancashire & Cheshire Clog Competitions, always giving constructive and encouraging feedback.